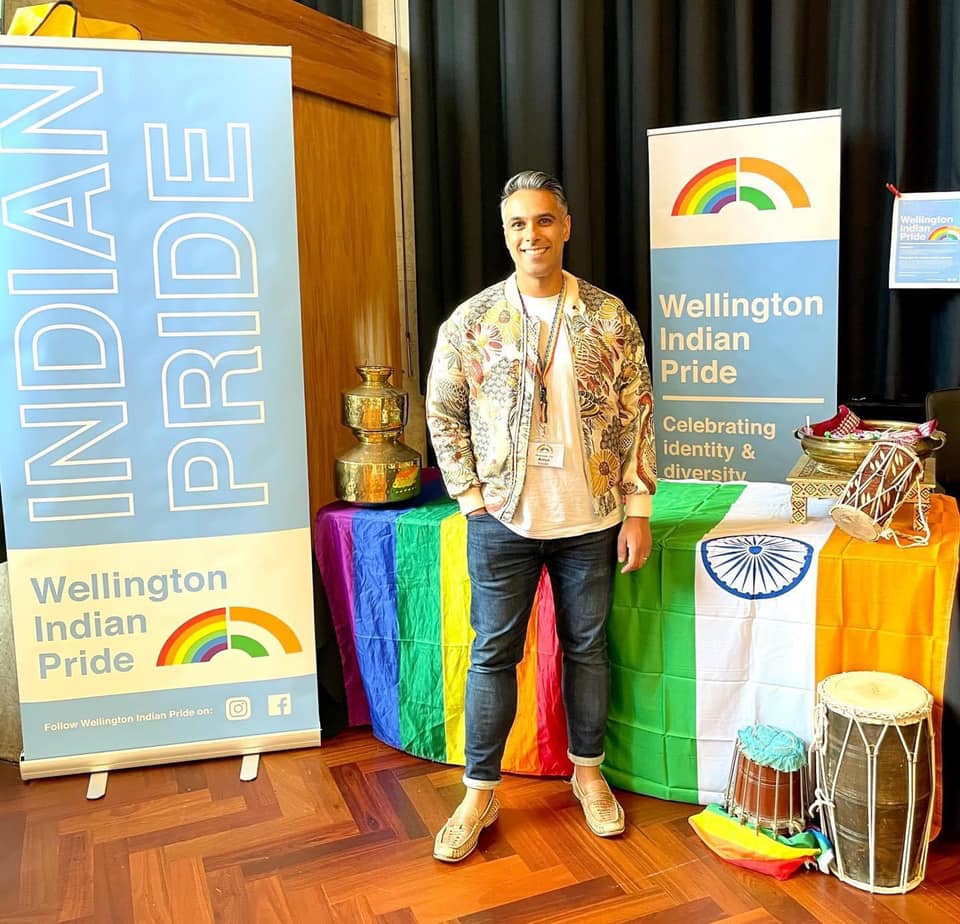 Our identities make us unique, special and fabulous. Arguably, there's nowhere more colourful than the Indian community and the rainbow community. What a dynamic duo!

But, of course, there are challenges. It's tough being a minority within a minority – like many of us in Aotearoa New Zealand who are Indian and part of the rainbow community. We at IOPNZ know. We've struggled in our own ways and so have our Indian families.

Recognising this and to seek support from Indian community leaders, Wellington Indian Pride formed in 2020. Its purpose was to celebrate Indians with a connection to Wellington who identify as part of the rainbow community.
This work progressed in 2021 when a small group of Kiwi Indians with lived rainbow experience formed a national charity.
Indian Origin Pride New Zealand was born – to lead the way for LGBTQIA++ Indians and their families in Aotearoa New Zealand so they can be proud of their identity.
IOPNZ works with Indian community leaders and organisations to ensure the community is inclusive of rainbow diversity. 
We aim to support the Indian community to help manage the issues facing Indian rainbow people. Indian communities are historically traditional and conservative.  
IOPNZ will achieve change through education, peer support, engagement, and events. 
By being visible at rainbow and Indian community events, IOPNZ will lead the way for LGBTQIA++ Indians so they can be proud of their identity.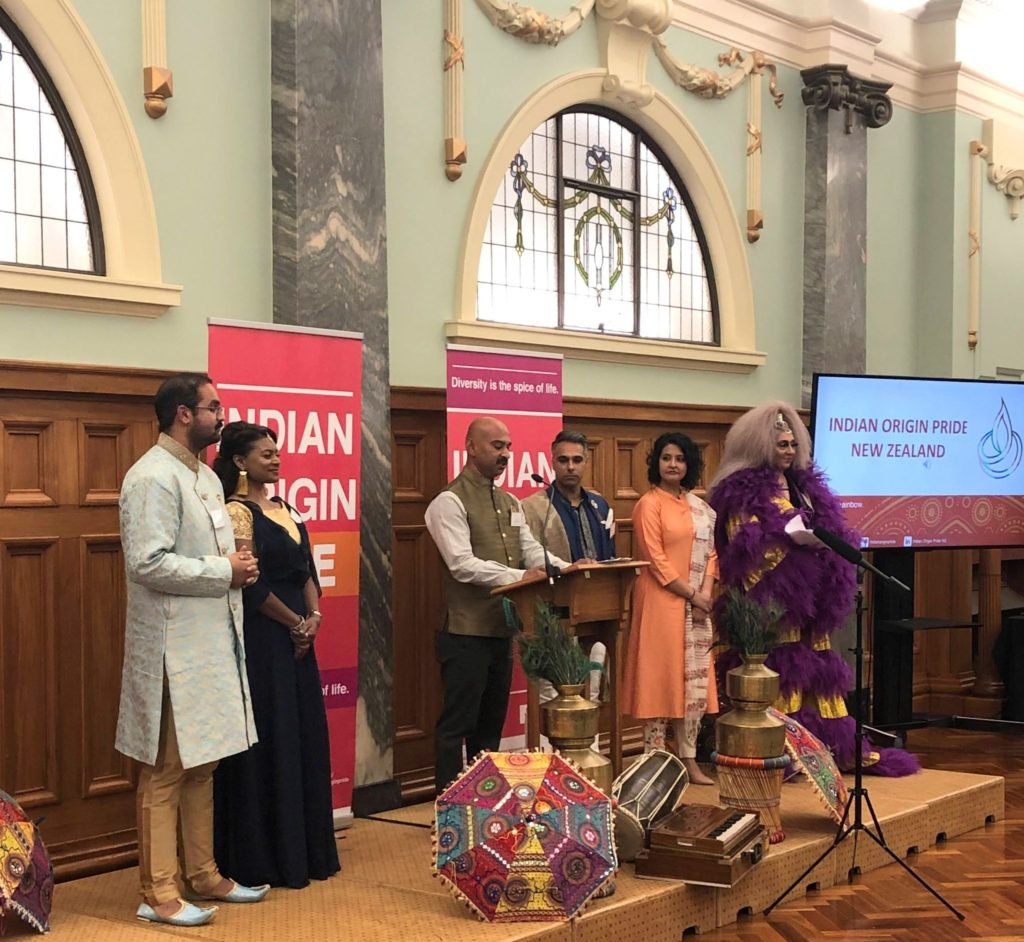 In May 2022, Member of Parliament Shanan Halbert hosted IOPNZ's launch in Parliament's Grand Hall.
This video shows some of the colour, as well as speeches from Hon. Priyanca Radhakrishan - Minister for Diversity, Inclusion and Ethnic Communities; Arrun Soma - IOPNZ co-founder; and, Shay Singh - IOPNZ co-founder and Chair.

Event attendees included:
Deputy Prime Minister Grant Robertson, Minister Ayesha Verrall, Glen Bennett MP, Chief Human Rights Commissioner Paul Hunt, NZ Police Deputy Commissioner Wally Haumaha, Ministry for Ethnic Communities Chief Executive Mervin Singham, and rainbow organisation and Indian association leaders among others.